5 Reasons To Use My Paper Maker
1. HIGHEST QUALITY WRITING SERVICE
You will receive the highest quality paper. We have an excellent track record for producing custom essays, research papers, and MA thesis assignments. When it comes to subjects, we focus on projects for Business, English language, and Management courses. Take a moment to browse our
Samples Page
to get a glimpse of what we have to offer.
2. COMMITMENT TO YOUR SUCCESS
We are committed to helping you succeed with your academic assignments. This starts from the very first moment you contact us! Our writing services vary in meeting the demands of our customer's based upon the level of academia, the subject matter, and specific details of the assignments, essays, and research submitted to us. We go above and beyond to ensure all assignments are of the highest quality and meet the degree-level academic content requirements necessary for a successful grade.
3. OVERWHELMING POSITIVE FEEDBACK
Customers all over the US have spoken! We maintain 100% positive feedback with our customers, and we have yet to disappoint.
4. BEST CUSTOMER SUPPORT EVER
You will receive phone, email and online support. We offer the fastest response times to email inquiries, and we are known for our excellent customer service before and after the service has been delivered. (Hint: We are even faster after the assignment has been ordered!)
5. USE OUR SERVICE WITH CONFIDENCE
You can buy from us with confidence knowing that we are an established writing service. Beware of "fly-by-night" writers that pop-up on the classifieds and disappear after a few months of operation. Rest assured that we will be available to deliver for several years to come.
How it works

1. Complete the order form.

Fill in all required information using the place new order form. You should understand that, to ensure you get exactly the paper that you want, you need to be precise in your instructions.



2. Questions.

I will email you questions if more information is needed.



3. I will write the essay based on your guidelines.

I will return your essay within the deadline you have specified.



4. You review the essay and determine if it meets your needs.

If you require changes, return the draft with your comments and I will make the necessary amendments. This process will be repeated as many times as necessary.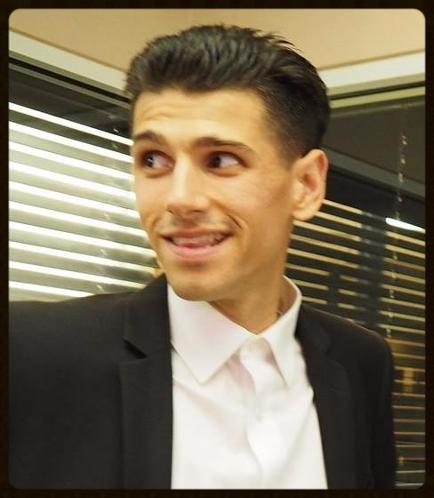 Revision Policy
At My Paper Maker, we take pride in providing high-quality academic assistance. We are always ready to revise your paper if it does not entirely meet your expectations. We will revise your paper free of charge if your revision request follows our main terms:
INSTRUCTIONS: Your revision directions should remain the same and not conflict with your initial instructions.
SUBMISSION: You must submit your request for revision using the request revision button on your personal order page.
DEADLINE: You can request a revision at any time before approving your order, but you have only 7 days after the order is initially approved to request a revision.
If you require significant alternations to the original order or request a revision 7 days after an order is approved, you will have to pay an extra fee.
COPYRIGHT 2017 -
MY PAPER MAKER